2018/03/13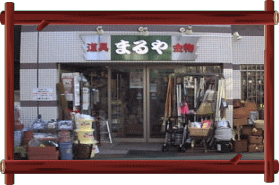 Sunday Carpenter and Cast Iron 
https://scrapbox.io/Nakameguro-Explorer/丸屋
Oh good!  I found a hardware store.  While we were setting up Gogakudo, it soon became apparent that we needed cleaning supplies.  The natural reaction is to go to a large chain store but I always advocate buying from a local store.   I find it interesting the kanji for hardware store, 金物店(kanmonoten), literally translates to gold stuff store. 
As uninteresting as hardware stores are, small independent stores are hard to find in Tokyo.  丸屋金物店, Maruya Kanamonoten, is right in the heart of Meguroginza has everything one would need for keeping a business clean and ready.  For the tourist or visitor, this hardware store has a great collection of cooking utensils unique to Japan.   
Surprisingly, Maruya has a great selection of cast iron cookware.  This Japanese cast iron is referred to as 南部鉄器, nanbutekki.  Nanbutekki dates back to the 17th century.  These can make for great souvenirs and here they are cheaper than what you would find at a department store.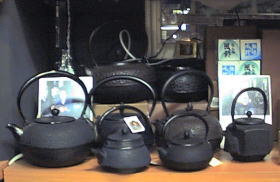 The Japanese have adopted the DYI acronym and is commonly spoken as, dee wai ai (ディー・ワイ・アイ) to describe do-it-yourselves.  But Maruya still uses the Japanese word, 日曜大工 (nichiyōdaiku), which means Sunday carpenter.  I think this is a more pleasant way of describing DYI person.   
To get there: 
東京都目黒区上目黒2―18―13 
Make your way to the north entrance of Meguroginza shōtengai.  Go south for a few blocks.  On the left (east) there will be a Family Mart and at the end of the block on the left (east) there is Maruya.  It will have its name written in hiragana, まるや.  Closed Tuesdays